Assessment can be conducted when the physical work progress has achieved between 25%-75%
For further enquiry please contact 03-4047 8012 or click APPLY NOW
Apply Now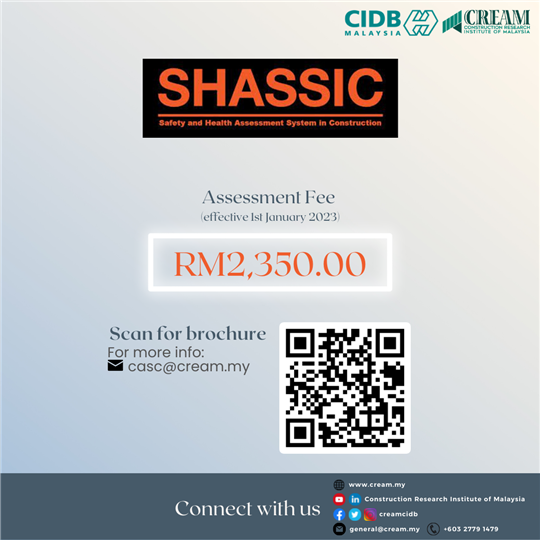 Fees to be imposed for SHASSIC assessment. Effective from 1st of January 2023 onwards.
HOW TO BECOME AN ASSESSOR
HOW TO REGISTER AS SHASSIC ASSESSOR WITH CIDB Submit evidence of work experience A copy of identity card Certified True Copy of Exam Result / Auditor Certificate /DOSH Green Book + 5 days Must be Green Card holder
Read More
TRAINING FOR ASSESSMENT
SHASSIC is intended to complement the normal contractual requirement and specification in a project. It is not intended to be used independently as working requirement and specification.
Read More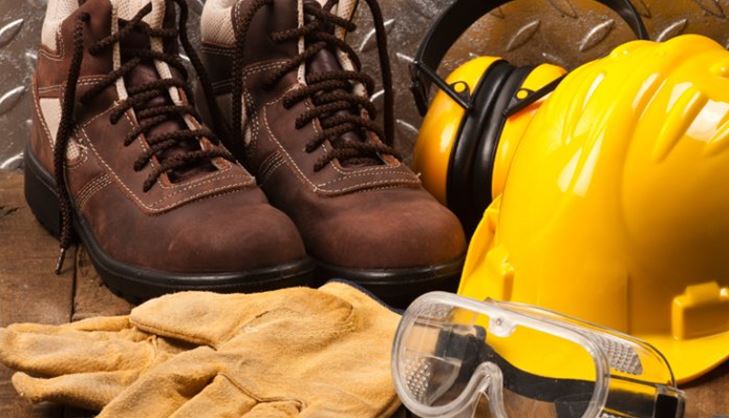 SAFETY AND HEALTH ASSESSMENT SYSTEM IN CONSTRUCTION
Safety and Health Assssment System in Construction or SHASSIC is an independent method to assess the safety and health at the worksite in the construction projects. The SHASSIC assessment is recommended to be carried out when the actual physical work progress fall within 25% to 75% where by, various types of trades works are being carried out.